Press Release:
Hero Initiative heads to San Diego to Celebrate Comic-Con's 40th year!
Highlights include parties with Stan Lee, Jim Lee, Darwyn Cooke, and the premiere release of Hero Comics
Los Angeles, CA (July 14, 2009) – Hero Initiative travels to the 40th annual San Diego Comic-Con July 22-26 at the San Diego Convention center! Come celebrate with us and help us raise money for our cause. Hero will be at booth #907 all weekend with a great variety of guests, and the weekend is highlighted by three great parties featuring the top names in comics, and the premiere release of Hero Comics!
World-famous storyteller Jim Lee (All-Star Batman and Robin) has graciously agreed to host a cocktail party for five lucky fans benefiting Hero Initiative on Thursday July 23 at 4:15 pm at a four-star hotel located near the convention center.
In addition, the wildly talented Darwyn Cooke (DC: The New Frontier) has also agreed to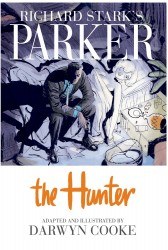 have a few cocktails with five adoring fans on Thursday at 5:45 pm. And each winner gets a brand-new copy of Cooke's latest work, Parker: The Hunter from IDW Publishing!
And last but most certainly not least, the godfather of comics and co-creator of Spider-Man, the X-Man, The Fantastic Four and so many more returns! That's right-Stan Lee will board the ComicBookResources.com yacht on Friday July 24 at 5pm. Five lucky fans will be personally escorted to the yacht to enjoy drinks and chat with the legend himself. In addition, each guest will have the opportunity to participate in a video interview on the yacht broadcast on ComicBookResources.com
To check out and bid on ALL the auctions for admittance to these parties, please visit Hero's eBay store at: http://qurls.com?i=47916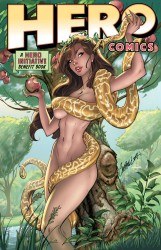 And in collaboration with IDW Publishing, Hero Initiative also proudly premieres the highly anticipated Hero Comics at San Diego! This 32-page, no ads extravaganza features a bevy of great comic talent, and will be supported by a mega-signing with seven of its creators on Thursday, July 23rd from 3:30-5:30. Hero Comics will be on sale all weekend at the Hero booth, while supplies last.
As always, our amazing line up of guests will be on hand at Hero's booth, #907:
WED., 22 JUL (CON HOURS 600-900 PM)
630-900 PM: Scott "Kaiser" Koblish
THUR., 23 JUL (CON HOURS 930 AM-700 PM)
1000-1130: Tim Seeley
1130-130: Dan Jurgens
130-330: Daniel Way
330-530: Hero Comics mega-signing w/Gene Colan, JG Roshell/Richard Starkings, David Lloyd, Bill Willingham, Art Adams, Laura Martin
530-700: Phil Hester
FRI., 24 JUL (CON HOURS 930 AM-700 PM)
1000-1130: Tony Parker
1100-1200: Chris Bachalo
130-330: Ron Marz + Stjepan Sejic
230-330: Mark Waid
SAT., 25 JUL (CON HOURS 930 AM-700 PM)
1130-130: Josh Middleton
130-330: Kaare Andrews (of Hero Comics)
330-530: Jim Valentino
530-700: Ken Lashley
SUN., 26 JUL (CON HOURS 930 AM-500 PM)
1000-1130: Kaare Andrews (of Hero Comics)
1130-130: Josh Middleton
130-230: Jimmy Palmiotti
About The Hero Initiative
The Hero Initiative is the first-ever federally chartered not-for-profit corporation dedicated strictly to helping comic book creators in need. Hero creates a financial safety net for yesterday's creators who may need emergency medical aid, financial support for essentials of life, and an avenue back into paying work. It's a chance for all of us to give back something to the people who have given us so much enjoyment.
Since its inception, The Hero Initiative has had the good fortune to grant over $400,000 to the comic book veterans who have paved the way for those in the industry today. For more information, visit www.heroinitiative.org or call 626-676-6354.