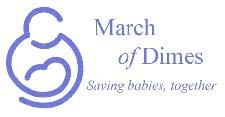 BE A SUPER HERO FOR  BABIES! BENEFIT
SATURDAY JULY 18TH 11AM TO 7PM
PROCEEDS TO BENEFIT THE MARCH OF DIMES
ORIGINAL ART DONATED FROM MORE THAN 75 ARTISTS AND WRITERS IN THE COMIC INDUSTRY SILENT AUCTION WITH LOW MINIMUM BID, GREAT WAY TO ADD ORIGINAL ART TO YOUR COLLECTION!
ARTISTS IN ATTENDANCE DOING SKETCHES FOR DONATIONS:
Eisner Award Winner PAUL GULACY (Shang-Chi, Catwoman, Shanna the She-Devil, Star Wars: Crimson Empire) www.gulacy.com 
CLAYTON CRAIN (X-Force, Ghost Rider, Spectacular Spider-Man) www.claytoncrain.com
LAURIE B! http://artoflaurieb.blogspot.com/
JASON METCALF (Wrath of the Titans, upcoming Eternal Descent) http://jman-3h.deviantart.com/
KATHLEEN WEBB (Archie, Betty & Veronica) www.meezerkat.deviantart.com
RANDY KINTZ (Jason and the Argonauts,  Legend of Isis, Wrath of the Titans) http://rantz.deviantart.com/
BEN HANSEN (The Dependents, Emerald City Comicon Sketch Crew) http://1314.deviantart.com
LEVI SKEEN (The Dependents, Emerald City Comicon Sketch Crew) http://leviske.deviantart.com
GREG SCOTT BAILEY (Mocktales) www.mocktales.com
ALAN BENNETT( Johnny Vega, Pandora's Garage) http://blackboxcomix.vpweb.com/
JASON ZACHARY POTT ( The Toxic Confessions of Johnny Morbid) www.myspace.com/neotrashcomix
ADAM WATSON (The Pauper, Ghost Assassin) http://seppukucomics.com/darkcom.html
TROY PARKE (Graphic Design Artist) www.tparke.com
KEITH CURTIS (Crater on the Moon) http://crateronthemoon.com/
TRAVIS BUNDY (Gods of the New Empire) www.thoughtboxcomics.com
TONY DELA CRUZ (Emerald City Sketch Crew)
AND MANY MORE!
Comic Evolution, 206 South Meridian, Puyallup, WA, 98371