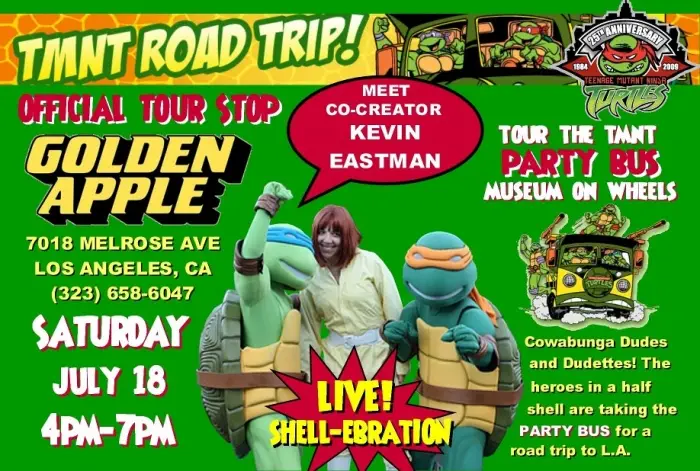 TMNT PARTY BUS TOUR!!
Saturday, July 18, 2009 at 4:00pm
You're invited to the 25th Anniversary of the Teenage Mutant Ninja Turtles!!!
Golden Apple is an official tour stop of the TMNT Party Bus: A museum on Wheels!!
Hosting this awesome event is the co-creator of the fab four: KEVIN EASTMAN!!
Bring the family down to this fun event:
-PHOTOS WITH THE TMNT CHARACTERS!
-FREE GIVEAWAYS!
-AUTOGRAPHS!
-TOUR THE BUS!
For more info, visit the TMNT website
Golden Apple Comics, 7018 Melrose Ave, Los Angeles, CA, 90038, USA