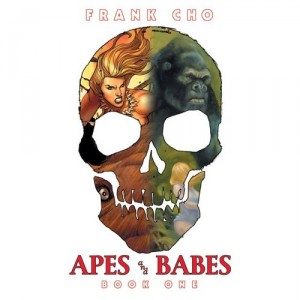 Throughout the upcoming Book Expo of America, Image Comics (booth #2767), the premier creator-owned graphic novel and comic book publisher, will be featuring many of our titles including The Walking Dead, Spawn, Wanted, G-Man, I Kill Giants, American Jesus, Nocturnals, Witchblade, Invincible, Dawn, Liberty Meadows, Darkness and their children's imprint, Silverline Books.
Company representatives Image Comics Publisher Eric Stephenson, Image Partner and Silverline Books Publisher Jim Valentino, PR & Marketing Coordinator Joe Keatinge and Top Cow Publisher Filip Sablik will be in attendance the entire weekend. In addition, The Image Comics 2009 Book Catalogue and samples of various titles will be available.
And if that's not enough, we will have various creators signing some of their most popular works, including Walking Dead writer Robert Kirkman, Liberty Meadows creator Frank Cho, G-Man cartoonist Chris Giarrusso and Witchblade writer Ron Marz.
Full Signing Schedule
Friday:
12 – 2 PM: Ron Marz, signing copies of Witchblade Volume 1
2 – 4 PM: Chris Giarrusso, signing copies of G-Man: Learning to Fly, Vol. 1
Saturday:
12 – 2 PM: Robert Kirkman, signing copies of The Walking Dead Vol. 1, Invincible Vol. 1 and The Astounding Wolf-Man Vol. 1
2 – 4 PM: Frank Cho, signing copies of Apes & Babes: The Art of Frank Cho and Liberty Meadows Vol. 1 10th Anniversary Edition
Sunday:
10 – 12 PM: Chris Giarrusso, signing copies of G-Man: Learning to Fly, Vol. 1