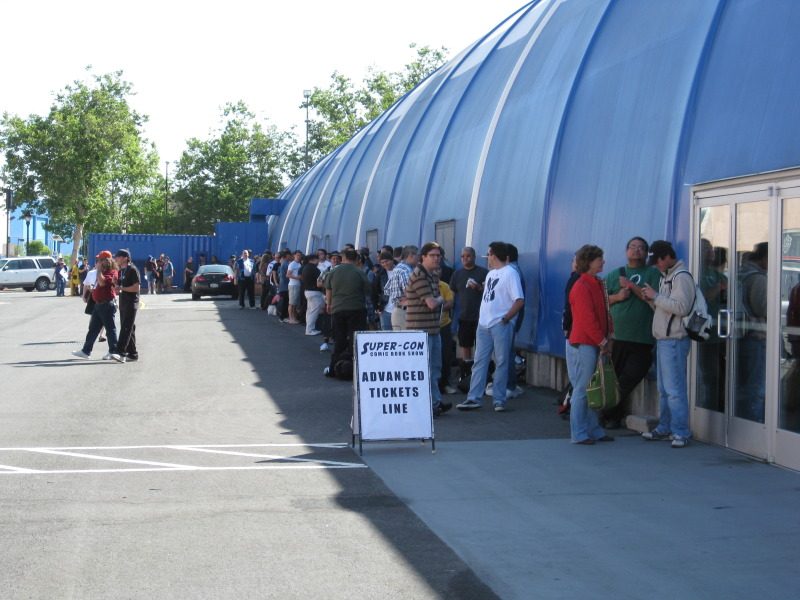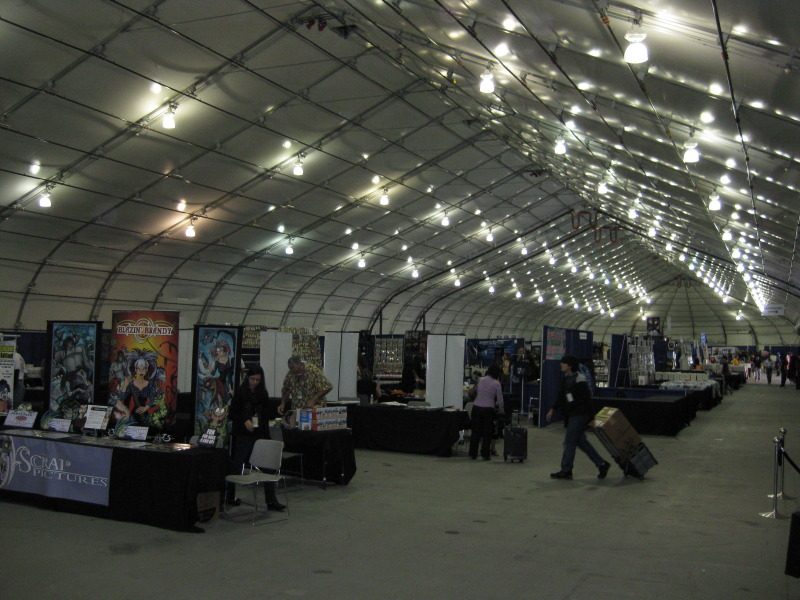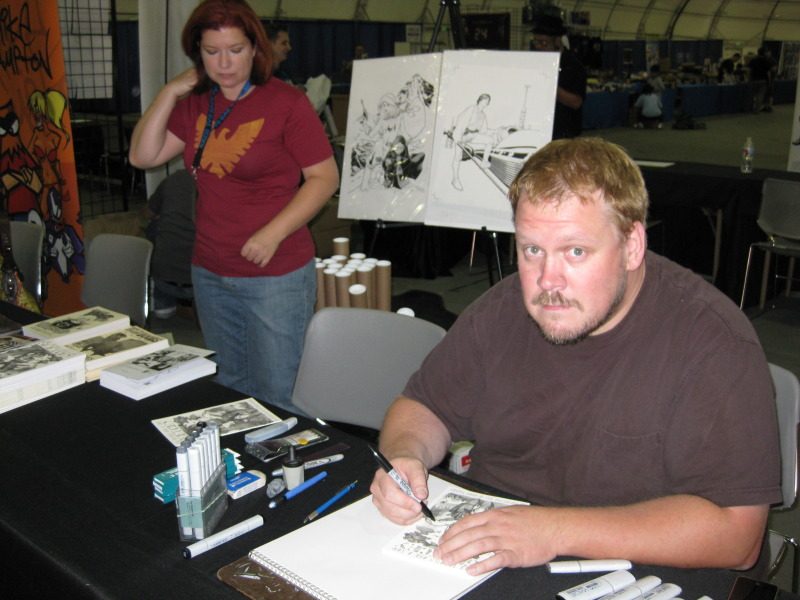 Super-Con 2009 was the first Super-Con show that I've been to, and it was an extremely enjoyable experience. If there was one word to describe the show, it would be "intimate". Where shows such as San Diego Comic Con and Wizard World shows might be more formal and commercialized, Super-Con was stripped to the basics where it was just the artists and the fans. People walked up to artists such as Adam Hughes, drawing commissions all weekend long, and Frank Cho, who was working on The Ultimate Avengers # 1's 2 triple gatefold covers, and just conversed with them while watching them work their magic. The air conditioning was magnificent, cooling everyone inside while temperatures reached in the 90's outside. The booths set up had some great deals, and Artist Alley had long lines for artists such as Humberto Ramos, Eduardo Risso, Sean "Cheeks" Galloway and the always cool Talent Caldwell.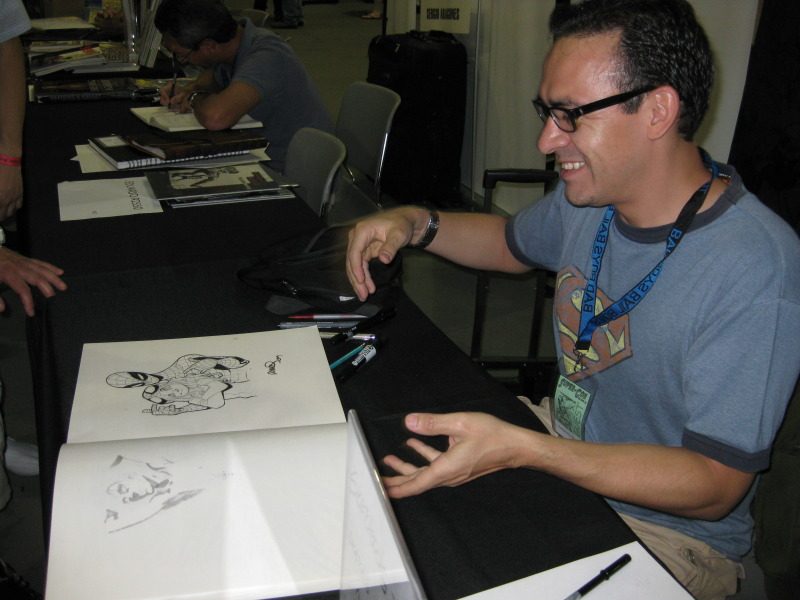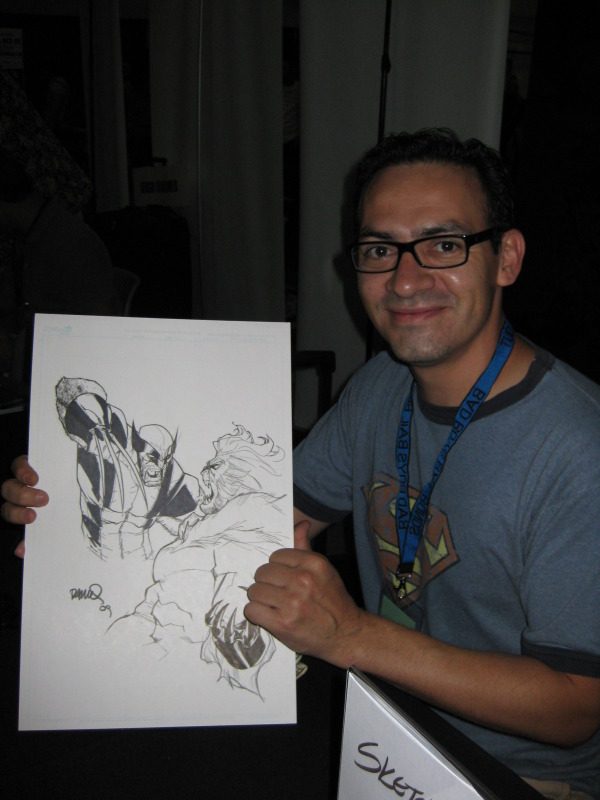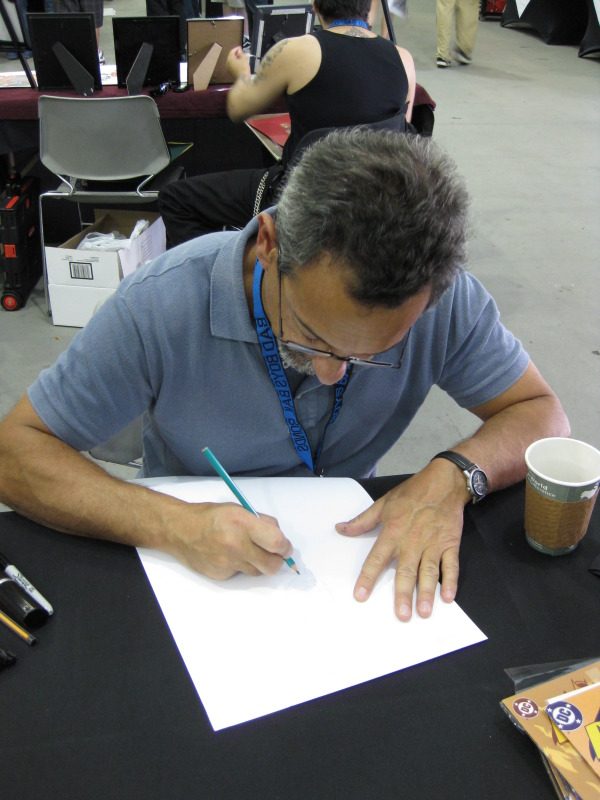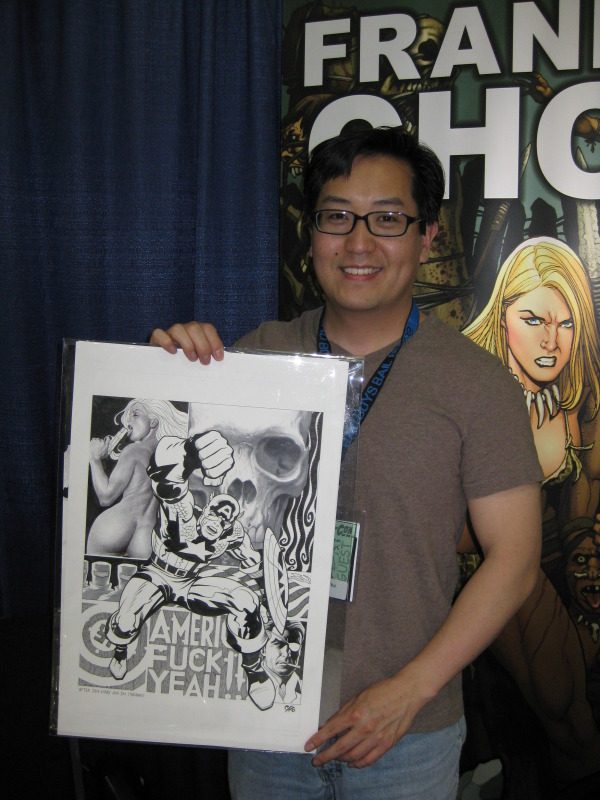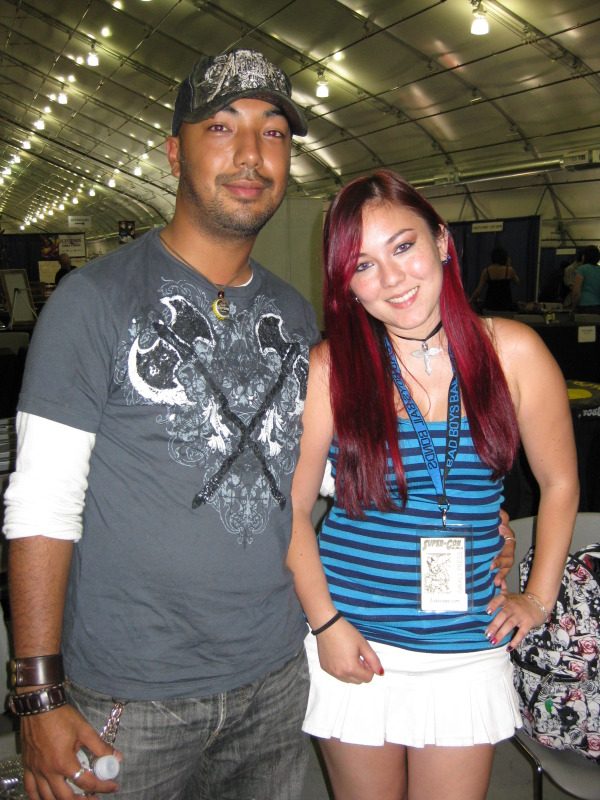 Of course, fan favorite artist Adam Hughes had his hands full with a full commission list in the first 15 minutes of the con. While he could only get to 6 commissions, those 6 fans were treated to some of the most delightful pieces of art that had to be seen in person to truly appreciate their awesomeness. The auction table was full of gorgeous pieces, drawn by the likes of Hughes, Cho, and Travis Charest.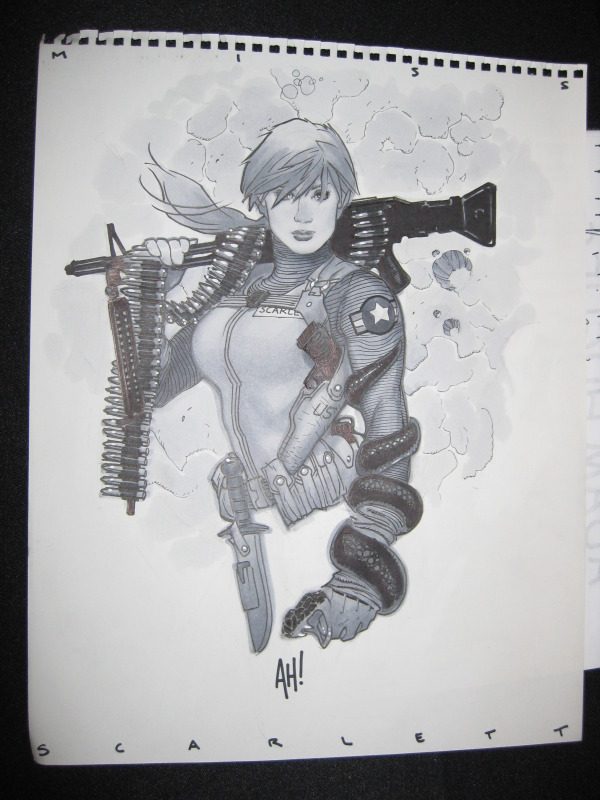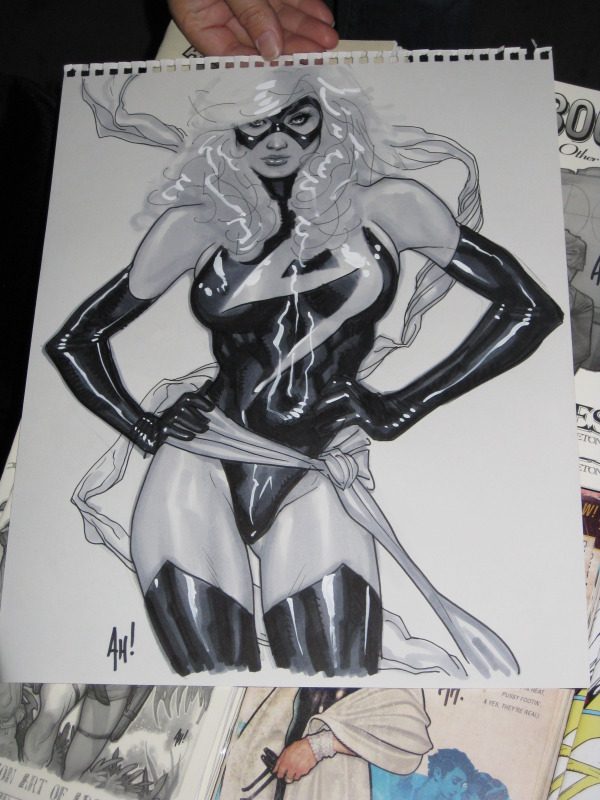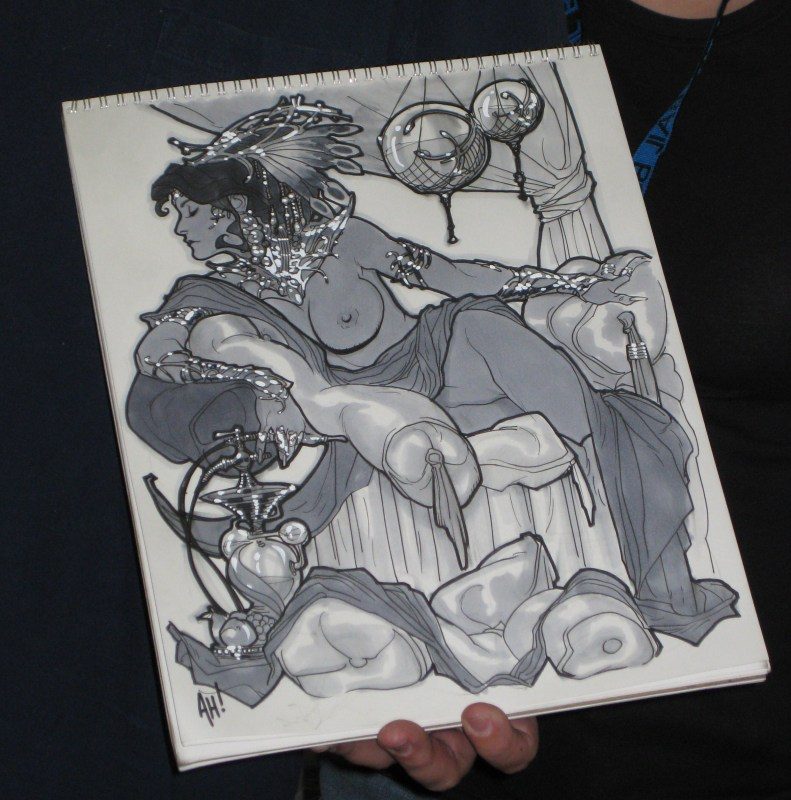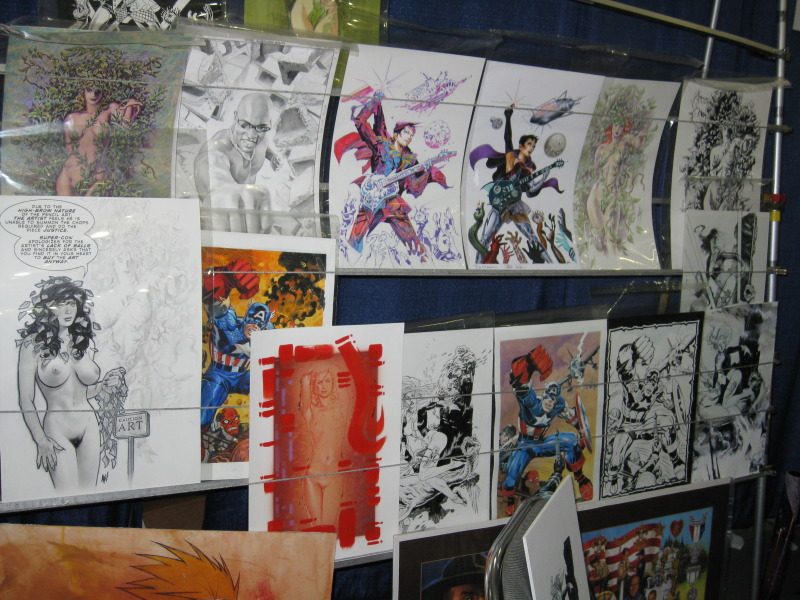 The anime section of the con was eager to see their stars, especially Vic Mignogna, Full Metal Alchemist's Edward Elric, and one could hear their cheers from one end of the hall to the other. Media guests for the show included the lovely Marina Sirtis, John Wesley Shipp of TV's Flash series, Superman's Margot Kidder, and Bruce Dern. There were a few people dressed up for cosplay, and the best costume had to be Kirby. This show had a little something for everyone, and I can say with certainty that I will definitely be coming back next year.